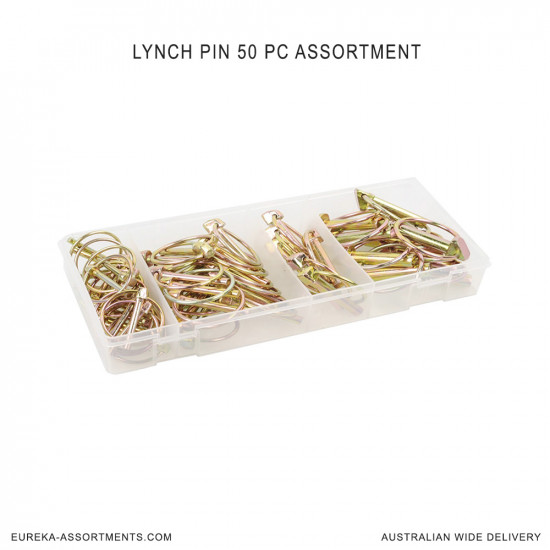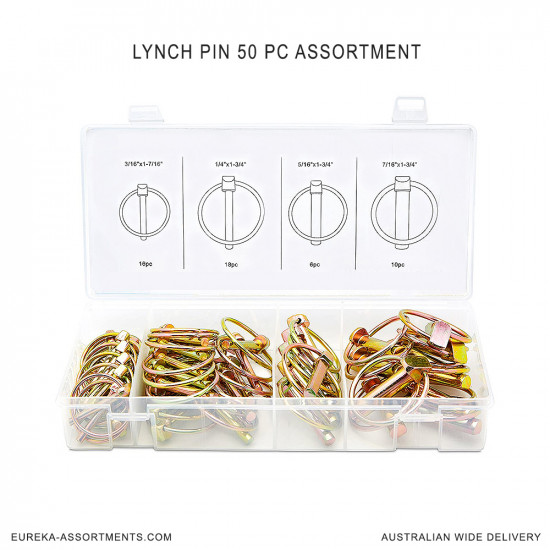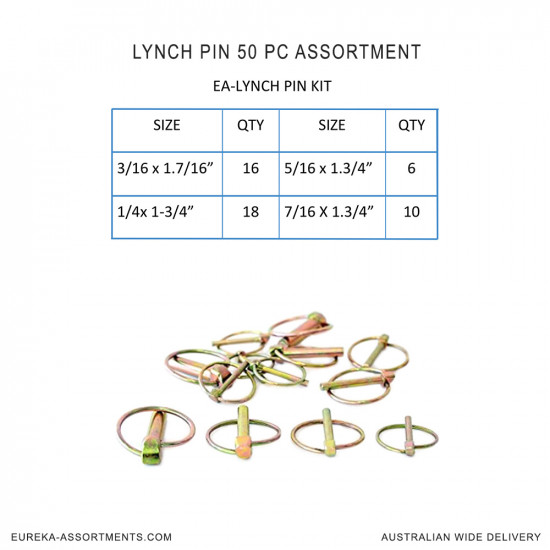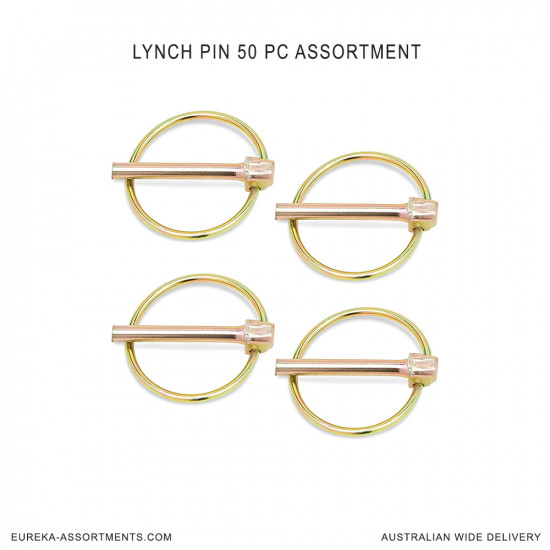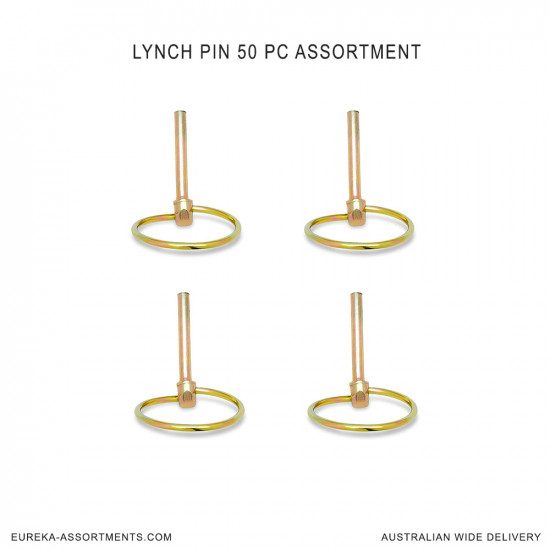 Review
Lynch Pin Assortment Kit 50pc
Model:

Automotive

SKU:

EA-SPEED NUTS

MPN:

048AA
Lynch Pin Assortment Kit 50pc
Lock nuts and Tab washers are designed specifically for applications where a specific item needs to be fastened and permanently fixed in a position but can also be removed for maintenance. The washer is normally used on shaft that has a keyway to stop the washer from spinning, the tabs on the washer are bent into the slots on the lock nut to retain the nut in a fixed position.
 
Eureka Assortment Lynch Pin Kit 50pc
 
(16) 3/16 x 1.7/16"
(18) 1/4x 1-3/4"
(6)  16 5/16 x 1.3/4"
(10) 18 7/16 X 1.3/4"
EA-LYNCH PIN KIT