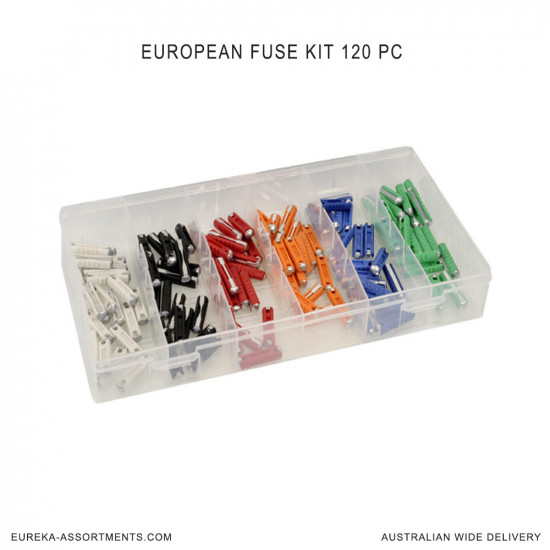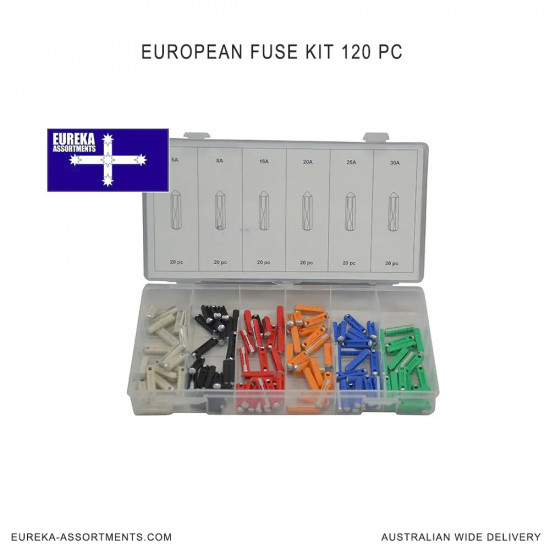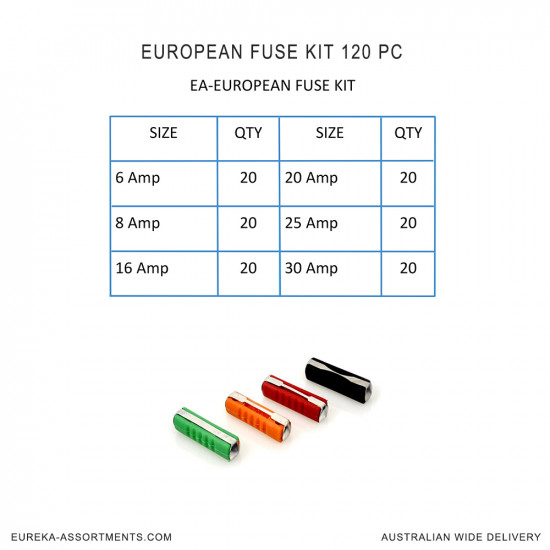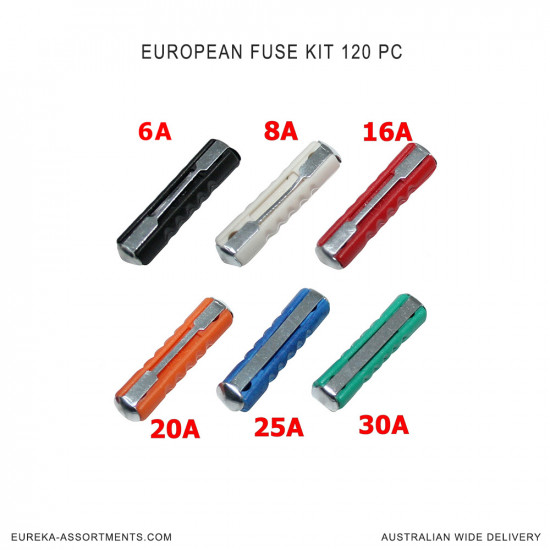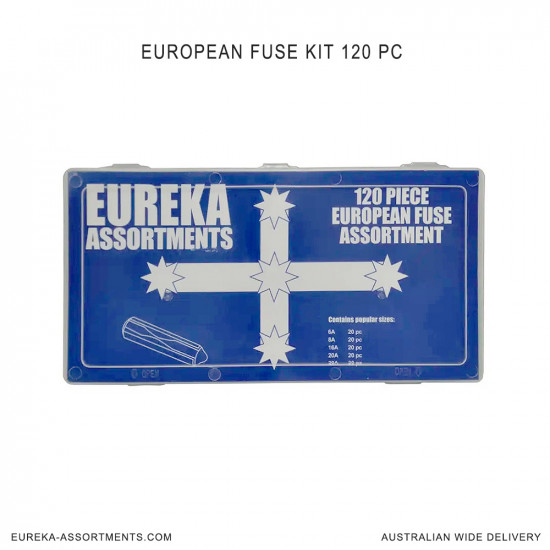 Review
European Fuse Kit 120 pc
Model:

Automotive

Weight:

0.13kg

Dimensions:

210.00mm x 103.00mm x 28.00mm

SKU:

EA-EUROPEAN FUSE KIT

MPN:

048AA
European Fuse Kit 120 pc
European fuse types (also known as continental, torpedo, European, or GBC type fuses) are used in old (often European) automobiles. The physical dimension of this type of fuse is 6×25 mm with conical ends. European type fuses usually use the same colour coding for the rated current.

They are occasionally used in non-automotive electrical products. Automotive fuses are typically housed inside one or more fuse boxes (also called an integrated power module (ipm) within the vehicle, typically on one side of the engine compartment and/or under the dash near the steering wheel. Some fuses or circuit breakers may nonetheless be placed elsewhere, such as near the cabin fan or airbag controller. They also exist as circuit breakers that are resettable using a switch.

There may be a fuse for ignition off draw (iod), which controls the drawing of electric current in a vehicle while it is shut off; removing this fuse while the vehicle is shut off for more than a few weeks will prevent excessive depletion of the battery.
Eureka Assortment European Fuse Kit 120 pc
(20) 6 Amp

(20) 8 Amp

(20) 16 Amp

(20) 20 Amp

(20) 25 Amp

(20) 30 Amp