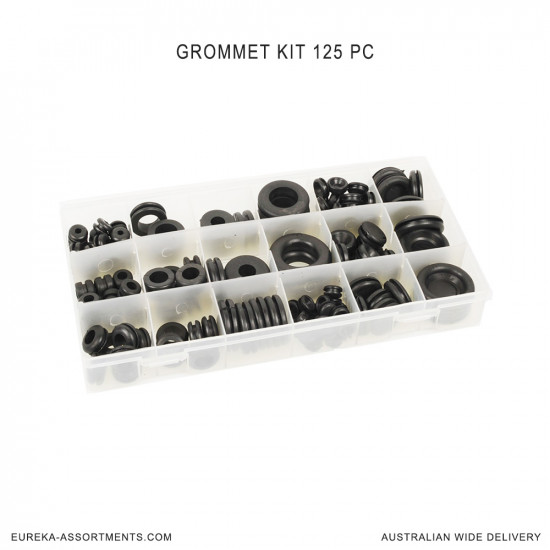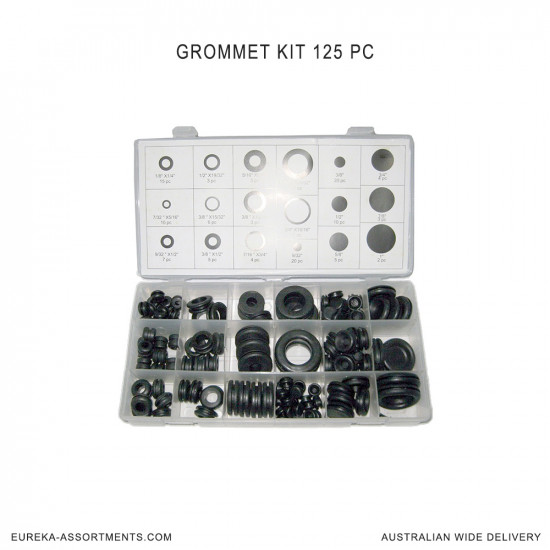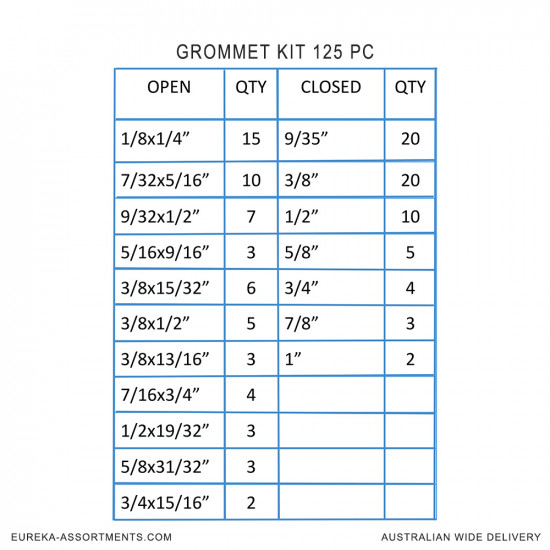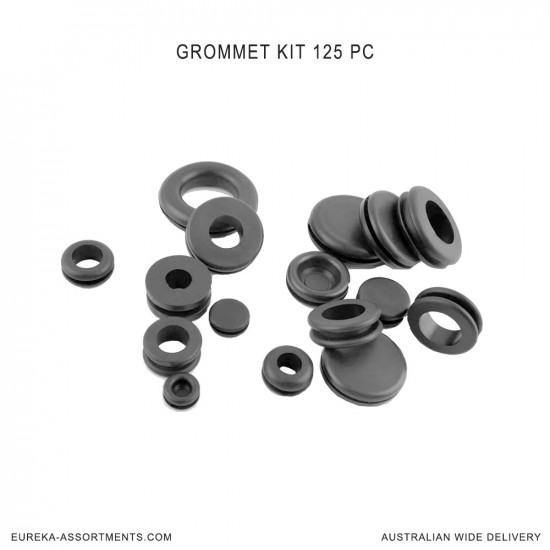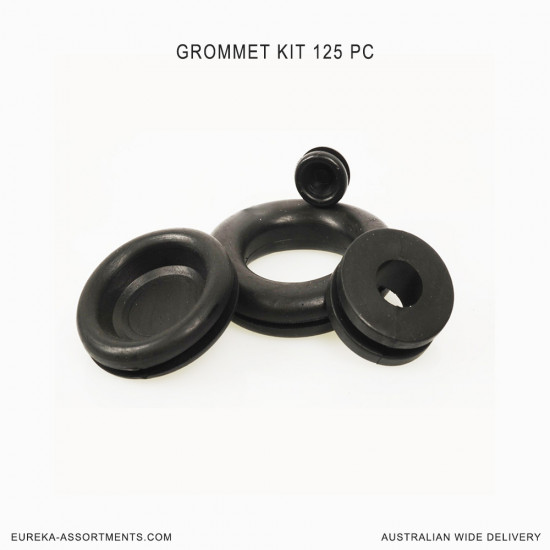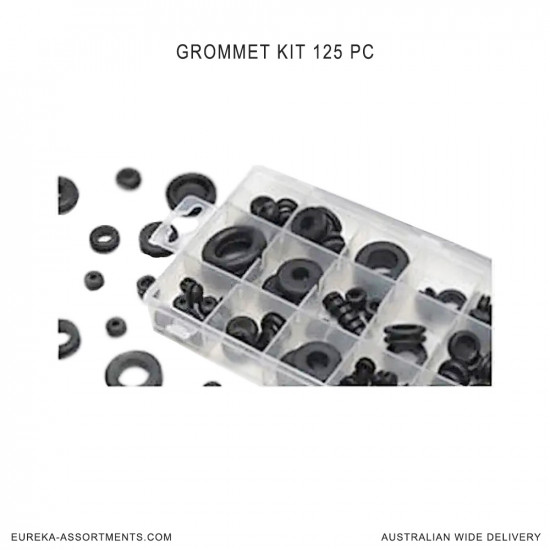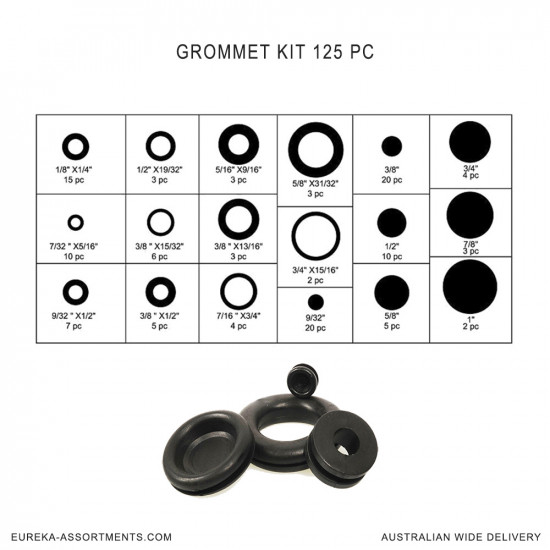 Review
Grommet Kit 125 pc
Model:

Automotive

Weight:

0.25kg

Dimensions:

210.00mm x 105.00mm x 28.00mm

SKU:

EA-GROMMET

MPN:

048AA
Grommet Kit 125 pc
The installation of grommets can eliminate sharp edges to protect wires, cables, or hoses from damage when passing through a hole with rough edges can cause abrasion and failure. The rubber grommet can shield the wire or other material from any damage. The rubber grommet also adds a neat, clean look to any professional wire or cable Installation.
Eureka Assortment Grommet Kit 125 pc

OPEN

(15) 1/8x1/4"
(10) 7/32x5/16"
(7)  9/32x1/2"
(3)  5/16x9/16"
(6)  3/8x15/32"
(5)  3/8x1/2"
(3)  3/8x13/16"
(4)  7/16x3/4"
(3)  1/2x19/32"
(3)  5/8x31/32"
(2)  3/4x15/16"

CLOSED

(20) 9/35"
(20) 3/8"
(10) 1/2"
(5)  5/8"
(4)  3/4"
(3)  7/8"
(2)  1"
What is a Grommet?

A grommet is a ring or edge strip inserted into a hole through thin material, typically a sheet of textile fabric, sheet metal or composite of carbon fiber, wood or honeycomb. Grommets are generally flared or collared on each side to keep them in place and are often made of metal, plastic, or rubber. They may be used to prevent tearing or abrasion of the pierced material or protection from abrasion of the insulation on the wire, cable, line being routed through the penetration, and to cover sharp edges of the piercing, or all of the above.

A small grommet may also be called an eyelet, used for example on shoes, tarps and sails for lacing purposes.

Grommets in electrical applications are referred to as "insulating bushings". Most common are molded rubber bushings that are inserted into hole diameters up to 2″ (51 mm). There are many hole configurations from standard round to assorted U-shapes. Larger penetrations that are irregular in shape, as well as long straight edges, are often fitted with extruded or stamped strips of continuous length, referred to as "grommet edging". This type of protective bushings is quite common in applications that range from telecom switches and data centre cabinets to complex and dense wire/cable and even hydraulic tubing in aircraft, transportation vehicles and medical equipment.